Our Story - [TrueDrool.com] - How a name found us...
TrueDrool.com
We feature great products.... for great pets!
Our Story

: As Passionate Pet Parents we love to spoil our two Boxers "Oliver" and "Oslo". The fact of the matter is it was hard to find quality products and wholesome Made in the USA treats geared for larger dogs.
 

When we found a Truly exceptional quality treat, our rescued dog "Oslo" 

would immediately sit down and begin to Drool.

 and so the name stuck.
Launched in 2013
 we started TrueDrool with the simple idea of locating quality dog toys along with the best dog treats, and combining them together in a 
Gift Box
 delivered right to your door.
Now Introducing...Rescue Apparel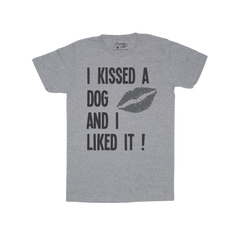 Rescue Apparel [Dog lover T-shirts for humans]
Quality you can see... Comfort you can feel...
$2 GIVE-BACK to Dog Rescue...Every shirt....Every day!

We'd love to see you hang out with us on Social Media as our "BRAND AMBASSADORS" using 
@TrueDrool
#TrueDrool
 Featured dogs and humans with our products or T-shirts will qualify for a [Gift Donation] to Dog Rescue.